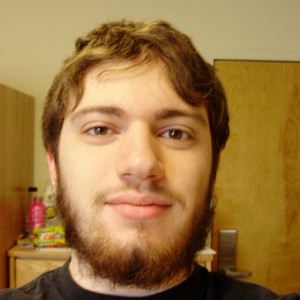 I am Matthew Eschbach.  I went to school at Champlain College in Burlington, VT,
where I majored in electronic game design.  I've been through the process of
development from start to finish, utilizing methods such as scrum and sprint.  I've worked with other designers, artists, programmers, and even done QA.
MY WORK
I specialize in level design and creation, narrative and story writing, and audio production.  Below are examples of each of these areas, starting with a complete game I developed solo.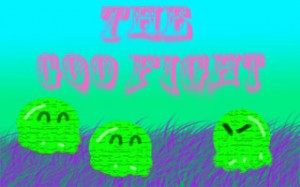 The Goo Fight is a game I created solely on my own, for which I did all the designing, art, level building, scripting, and audio.  It is my first solo project to be released for public play.  Click the image to go to the page.
LEVEL DESIGN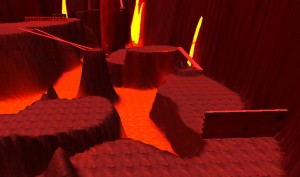 Shown here is an alpha screenshot of a 3D level I designed for a 3D adventure game, another solo project.  This level is a volcanic crater with numerous branching paths the player can take.  The image links to my Level Design page which contains more information.
NARRATIVE
Though it is to extensive to put on this page, I have written a complete dialogue and gameplay script for an original game concept I call "The Tale of Black Mantle."  Tale of Black Mantle Game Script
Also check out some other pieces of writing here.
AUDIO
Some of my best musical creations have been for my Senior game, Satoshi and the Thousand Samurai, which is based on Japanese Kabuki theater.  This is just one of the many songs heard during the game:
Envoy of Heaven